Our Pastor
Dan Wuthrich
Dan Wuthrich has been pastor of Mayer Community Church since July of 2012. After practicing law for 21 years, Dan followed God's call into full-time pastoral ministry. He is a graduate of Biola University (Master of Arts in Christian Apologetics) and has been married to his wife and ministry partner, Cheryl, since 1985.  Both Dan and Cheryl have served in lay ministry in prior churches where they were members. Additionally, they have served on short-term mission teams in Colombia, Paraguay, Ukraine, and Mexico.
Dan and Cheryl have two children: Matthew works and is a business major at California State University, Fresno, and Amy is a graduate of California Baptist University, currently teaching Biology and Anatomy & Physiology at Mayer High School.
Dan loves reading, Mexican food, and nearly every sport known to man!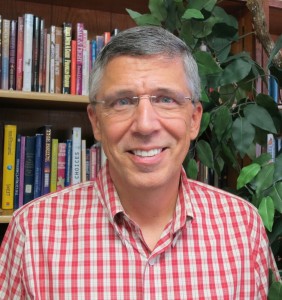 Our Elders
Rick Hackett
Rick Hackett has been one of our elders since 2013. Rick and his lovely wife Marla were born and raised in Pennsylvania. They moved to Phoenix in the early 80's. After retiring from Arizona Public Service and building a house in Mayer, they moved here. Happily married since 1972, they have 3 children, 10 grandchildren and one great-grandchild. In addition to serving the Lord, Rick enjoys working with his hands, bicycle riding and archery hunting.